Each year, Partners for Clean water comes together for the Stormwater Conference to discuss issues and ideas on keeping our water sources safe and clean. This year our annual conference will focus on the water quality of the Boise River. We will hear presentations and have group discussion with representatives from the United States Geological Survey, the City of Boise, and the Ada County Highway District. 
The conference will take place Wednesday, September 12 from 8:00 a.m. - 4:30 p.m.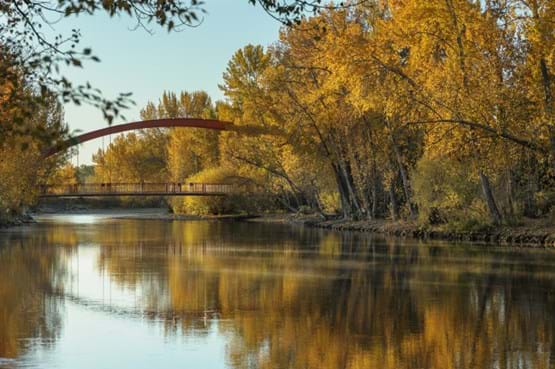 Conference topics will include:
The overall health of the Boise River

Impacts from water renewal improvements, and ongoing water quality

Stormwater discharge monitoring trends.
There will be a classroom component as well as a field component for this one-day conference. In order to touch on topics that are noteworthy and current; we invite you to send questions or comments that you would like to see addressed or added to the day's agenda. This can include general water quality questions, local projects of interest, or other pertinent topics.
We hope to make the conference a very comprehensive session for all who are attending. The conference will be held on Wednesday, September 12th at the Barber Park Event Center. Please share this notification with other staff or organizations that may be interested in attending.
---
Agenda
Opening
8:00: Check-in (coffee/bagels & fruit)
8:30: Welcome – Aimee Hughes, Water Education Coordinator and Steve Hubble, Stormwater Environmental Coordinator
Balancing Water Quality and Urban Development
8:45 – 9:30: Lauren Zinsser, USGS Hydrologist – Water Quality Assessment of the Boise River System
9:30 – 10:15: Kate Harris, City of Boise Water Quality Environmental Program Manager – Impacts of Water Renewal Treatment: Pollutant Load Monitoring and Reduction Strategies
10:15 – 10:30: Break
10:30 – 11:00: Andy Carlson, Ada County Highway District Stormwater Quality Specialist –Our Runoff: What's in it and how we are looking for it?
11:00 – 11:30: Daniel Dauwalter and Kira Finkler, Idaho Council of Trout Unlimited – Living in the River: Aquatic Life and Wildlife Habitat in the Boise River
11:30 – 11:45: Andy Long, City of Boise Erosion Control Inspector, International Erosion Control Association: Why more Idahoans should join?
11:45 – 12:00: Q & A session for all presenters
12:00 – 1:00: Lunch and networking (lunch provided)
1:00 – 1:30: Boise MS4 Co-permittee Updates: Program updates, Development trends, ESC BMP highlights
1:30 – 2:00: Andy Long, Andy Long, City of Boise Erosion Control Inspector, Barber Valley: New streets, no new discharges – Managing Stormwater in all phases of construction.
2:00 – 2:30: Adam Lyman, Syman Company, - Flood Control, Erosion Control, and Water Quality: The Warm Springs Creek Relocation Project
Field Portion*
*Transportation Provided
2:30 – 4:30 The Barber Valley Stormwater Tour
Warm Springs Creek Relocation site visit (Upper retention & flood control pond, new channel diversion point, ECBs/TRM, willows and seeding, rip rap, reconnection point, supplemental irrigation)
residential & commercial ESC site visit (in Barber Junction)
Walling Creek wetland walking tour (time allowing)
For questions or additional information, please contact Aimee Hughes by email.